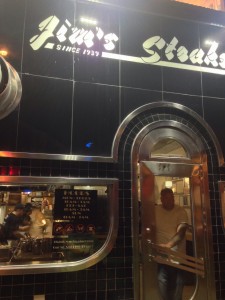 Right in the heart of Philly. 4th and South St neighborhood.  Cash Only. ATM inside.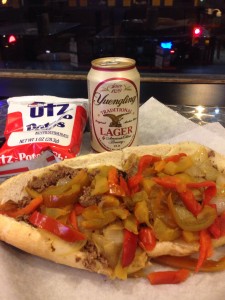 Got the cheese steak with provolone, onions and peppers. No wiz, I know. The legendary local beer Yuengling  and some chips. The sandwhich was good. Went down fast. Good beef, decent onions. Thought it would be more savory, but I ate it in seconds.
Yuengling is the most hyped up average lager I've ever had. It's fine. Just a cheap lager.